Direct pathway to Australian citizenship information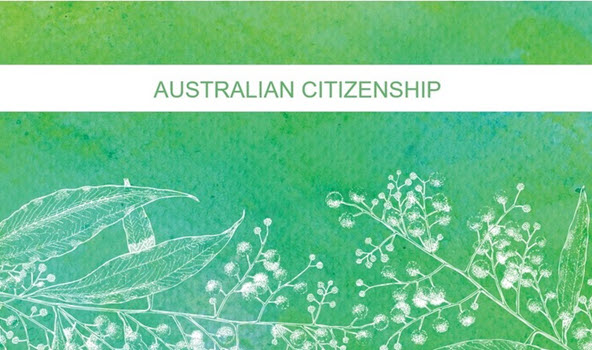 New Zealanders living in Australia are eligible to apply directly for Australian citizenship.
What you need to know
On 21 April 2023 the Albanese Labor Government announced that New Zealand citizens living in Australia are eligible to apply directly for Australian citizenship, without needing to apply for a permanent visa.
Non-protected Special Category Visa-holders (SCVs) are eligible for the direct citizenship pathway from 1 July 2023 if they:
have resided in Australia for the four years immediately prior to applying
meet the usual character grounds
have basic English language competency to pass the citizenship test
pay the application fee, adult $490.
If you have been outside of Australia from more than 12 months you need to reside for another four years. Unfortunately, there is no residency exemption due to the Covid-19 travel restrictions.
Please note
No need to apply for permanent residence – go directly to citizenship.
There is no minimum income requirement or health requirement.
Children born to SCVs from 1 July 2022 are eligible for citizenship from birth, not at age 10.
The fee will be adult $490, 16 and 17 year olds $300, children 15 and under $300 or at no cost if included on their parent's application.
Get ready to apply for citizenship from 1 July
Home Affairs will request an Australian Federal Police check when processing your application.
Applications do not open until 1 July 2023. You will not be able to submit an application prior to that date. Refer to applying for citizenship for more information.
Note: SCVs who apply for citizenship will remain an SCV until they attend a citizenship ceremony. Once granted citizenship they will obtain all the rights of a citizen, including the right to vote.
NZ 189 visa-holders
In recognition of the extraordinarily delayed processing times for the New Zealand Stream 189 visa, New Zealand citizens granted the visa between 1 January 2022 to 30 June 2023 are eligible to apply for citizenship immediately upon being granted the NZ 189 visa.
Unfortunately, only New Zealand citizens are eligible for the back-dated permanent residency. Their family residing on a 461 visa must wait 12 months as PR before applying for citizenship.
Back-dated citizenship for children born in Australia
If you are a non-protected SCV your child born in Australia on or after 1 July 2022 will automatically acquire Australian citizenship at birth. Apply for Evidence of Australian citizenship from birth.
Children born in Australia to NZ 189 visa applicants
A child born in Australia to New Zealand parents between 1 January 2022 and 30 June 2023, prior to the grant of their parent's New Zealand stream 189 visa, can apply for Evidence of Australian citizenship if the PR visa was granted between 1 January 2022 and 30 June 2023.
461 visa-holders
The 461 visa-holder partner/family of an NZ citizen won't be eligible for the new direct pathway. They must be sponsored for PR once their NZ citizen partner is granted Australian citizenship. The 461 visa cannot be renewed when it expires as it is tied to the partner's [former] SCV status.
This is the same rule for Australian citizens who must sponsor foreign-born partners for a permanent visa, the fee and application process is the same. The reforms announced by the Albanese Labor Government are about reciprocity and this simply brings Kiwis into line with Australian citizens in New Zealand.
Student loans [HELP]
SCVs who are studying, or wanting to study, and currently eligible for HELP should remain eligible. They remain an SCV until they have attended their citizenship ceremony. This is still to be confirmed by the Department of Home Affairs, however, once granted citizenship you can access student loans.