NZ 189 visa processing update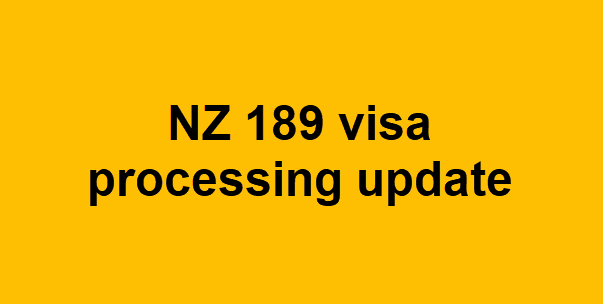 NZ 189 visa processing update.
Closure of New Zealand stream 189 visa
22 April 2023
The New Zealand stream 189 visa closed to new applications on 10 December 2022 and will close permanently from 1 July 2023. Applications already submitted will be finalised in the coming months.
Following a review of New Zealanders rights in Australia the Albanese Labor Governemnt announced that non-protected Special Category Visa-holders who have resided in Australia for at least the past four years can apply directly for citizenship from the 1 July 2023 without needing to apply for a permanent visa.
---
NZ 189 visa processing update.
26 October 2022
Last night's Budget included funding to clear the backlog of New Zealand Stream 189 Visa applications. Some applicants have been waiting more than 20 months.
The funding was outlined on page 7 of Budget Measures Budget Paper 2.
Home Affairs Migration Program - 2022-23 planning levels
As announced at the Jobs and Skills Summit, the Government will increase the 2022-23 permanent Migration Program planning level from 160,000 to 195,000. This will help ease widespread, critical workforce and skills shortages. Priority will be given to offshore applicants and on-hand applications for the Skilled Independent visa [189] - New Zealand stream.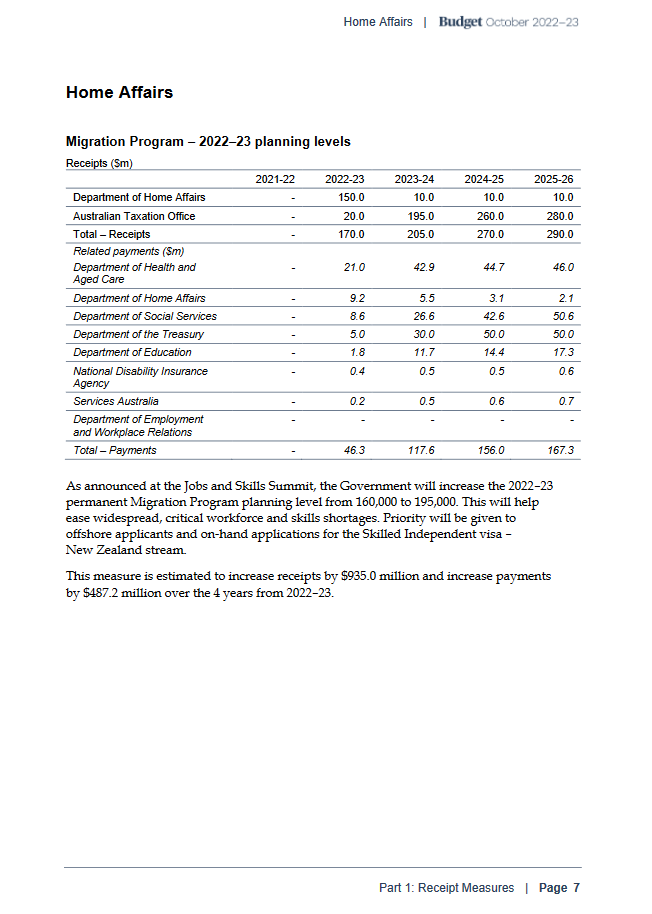 Click image to view the Home Affairs Budget information.
Related