New Zealanders rights in Australia being reviewed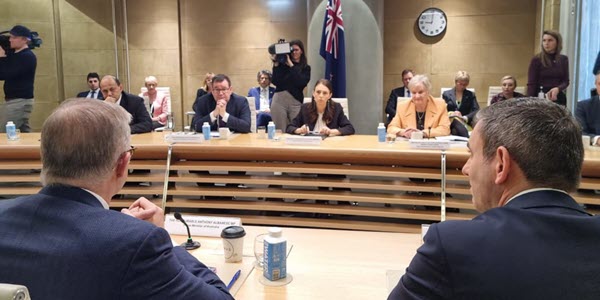 New Zealand and Australian top ministers meet to discuss shared challenges in Sydney. Photo: RNZ/Anneke Smith
Update
22 April 2023
Today the Albanese Labor Government announced that Non-protected Special Category Visa-holders who have resided in Australia for at least the past four years can apply directly for citizenship from the 1 July 2023 without needing to apply for a permanent visa.
Applicants must meet all other standard citizenship eligibility criteria.
---
08 July 2022
Anneke Smith - Radio New Zealand
Prime Minister Anthony Albanese has committed to reviewing the rights of New Zealanders living in Australia, including the path to citizenship. Albanese and New Zealand Prime Minister Jacinda Ardern made the announcement after the annual bilateral leadership meeting in Sydney today.
Albanese signalled work assessing how to give New Zealanders living in Australia an easier pathway to Australian citizenship would be complete by ANZAC Day 2023. It would also include considering whether New Zealanders in Australia could be given voting rights.
"We don't want people to be temporary residents forever. We'll be asking the Joint Standing Committee on electoral matters to consider whether there's a way to return to systems that have existed in the past of giving New Zealand people who are here in Australia - contributing to society, paying taxes, working - voting rights here in Australia as well."
[Read the full Radio New Zealand article].
Related
Australian Labor support citizenship for all New Zealanders