Australian Defence Force Eligibility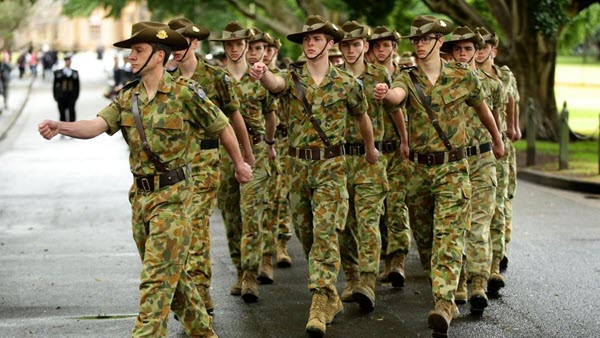 Australian Defence Force troops marching. Photo: Google images.
New Zealanders residing in Australia as non-protected Special Category Visa-holders (SCVs) cannot join the Australian Defence Force (ADF). They can take up an ADF cadetship, but must be an Australian citizen or permanent resident before they can gain entry into the ADF.
If a position cannot be filled by an Australian citizen, a permanent resident or Protected Special Category Visa-holders may be considered for the role if they:
have applied for Australian citizenship; or
are prepared to apply for citizenship within three months of commencing service (six months if in the ADF Reserve); or
have relevant overseas military experience.
This is in contrast to Australians who can enter the New Zealand Defence Force (NZDF) by virtue of their being granted automatic permanent residency upon entry into New Zealand.