The dying Australia-New Zealand relationship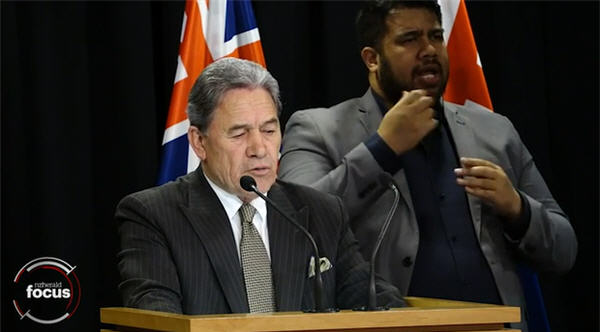 Winston Peters spoke out against Australia over detention of 17-year-old New Zealander, in breach of the UN Convention on the Rights of the Child. (Photo: NZ Herald).
23 July 2018
Bryce Edwards - NZ Herald
New Zealand-Australia relations might never be the same again. The current "war of words" between senior politicians on both sides of the Tasman is so unprecedented that it all poses the bigger question of whether the trans-Tasman relationship is actually dying.
Certainly, some very strong words have been spoken in the last week by the Australian and New Zealand governments - mostly about issues of deportation, human rights, and regional security. This rift was highlighted by the Australian Broadcasting Corporation's (ABC) 30-minute programme: Don't Call Australia Home!, which was hosted by ex-Wallaby, Peter FitzSimons.
The programme said: "Australia is detaining, cuffing and deporting more New Zealanders than any other group." FitzSimons also explained many of the issues in an accompanying article, New Zealand ministers criticise Australia's deportation laws. This centred in on a former New Zealand soldier, Ko Haapu, who had previously been "assigned to the personal security detail of then New Zealand prime minister John Key", but was locked up for five months, then deported from Australia after having apparently committed no crimes, but joining a motorcycle gang.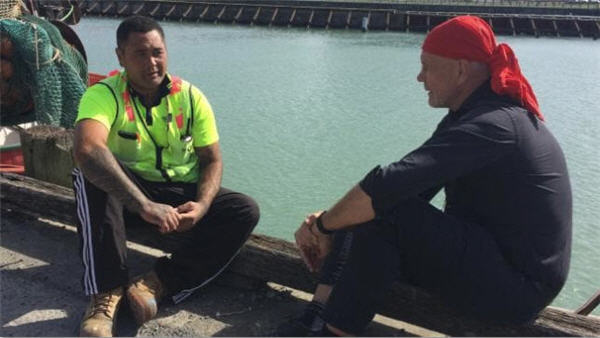 Peter FitzSimons, right, spoke to Kiwi Ko Haapu for the ABC programme that aired last week (Photo: ABC).
Listen to an interview with Bryce Edwards and RadioLive's Trudi Nelson about the current trans-Tasman "war of words". Edwards argued that politicians in both countries probably have good electoral reasons to continue this war.
---
About the author
Bryce Edwards is a lecturer in Politics at Victoria University.
---
[Read the full NZ Herald article].