Oz Kiwi in Canberra and Sydney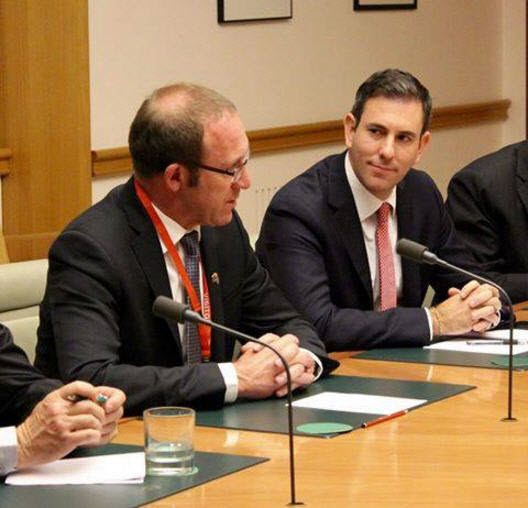 Andrew Little and Jim Chalmers meeting with Oz Kiwi.
27 November 2015
Some of the Oz Kiwi team met with members of Parliament in Canberra on Wednesday 25th November 2015. They were joined by New Zealand Labour Leader Andrew Little and Phil Goff MP, from the New Zealand Labour Party, who attended the Joint Standing Committee on Foreign Affairs, Defence and Trade, and Joint Standing Committee on Migration to speak on behalf New Zealanders living in Australia. Their participation gave us kudos and got a lot of media attention.
Andrew Little and Phil Goff also travelled to Sydney and spoke at an Oz Kiwi public meeting on Wednesday evening.
Photos from Canberra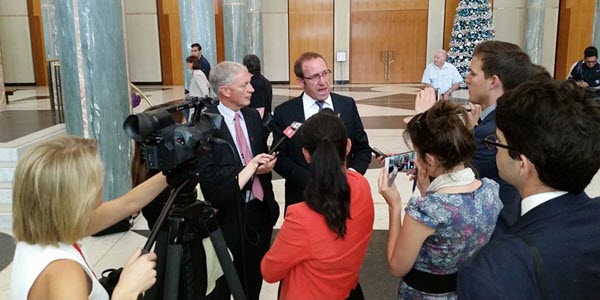 New Zealand Labour Leader Andrew Little and MP Phil Goff speaking to media at Parliament House, Canberra.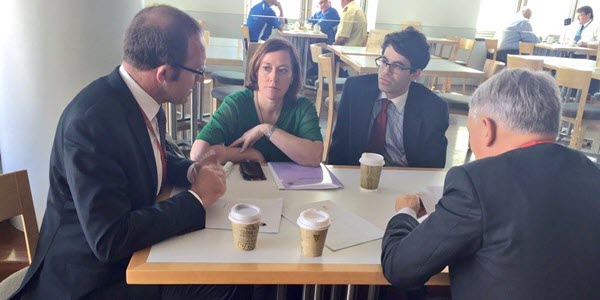 Strategising ahead of meetings at Parliament. L-R Andrew Little, Joanne Cox, Tim Gassin and Phil Goff.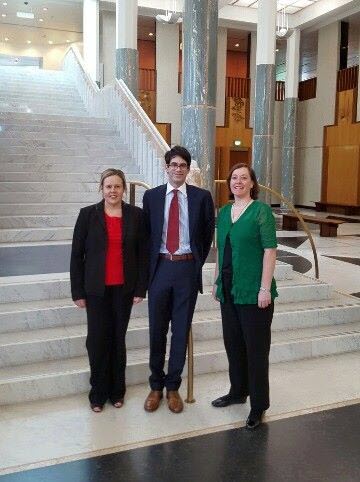 Oz Kiwi team in the foyer at Parliament House. L-R Natasha Maynard, Tim Gassin and Joanne Cox.
Sydney information session
Andrew Little speaking at an Oz Kiwi information session in Sydney on Wednesday evening.