Oz Kiwi Chair interviewed by The Wire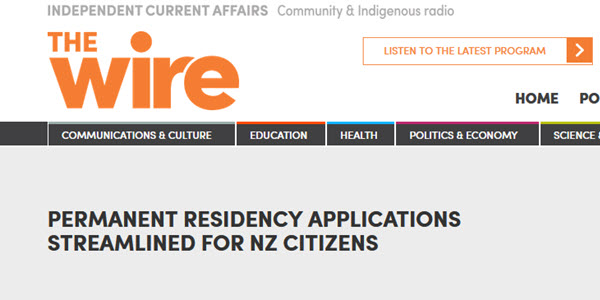 Streamlined Permanent Residency applications for New Zealand Stream 189 Visa applicants. (Photo: Shutterstock 1257702619)
22 December 2022
Zachary Probert interviewed Oz Kiwi Chair Joanne Cox for The Wire about streamlined Permanent Residency for New Zealand Stream 189 Visa applications.
Medical Checks, income thresholds and health conditions are being waived for 11,500 New Zealanders currently waiting on permanent residency through the subclass 189 Visa. The Federal plan is to clear the backlog of applications within six months.
Permanent Residency allows New Zealand citizens to gain access to government programs and services, and Australian citizenship.
Oz Kiwi Chair interviewed by The Wire
[Read The Wire article].