JobKeeper payment factsheet for employees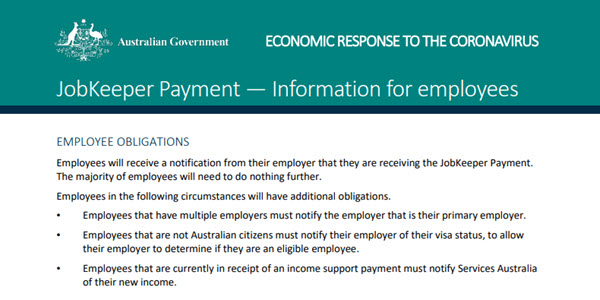 Information about JobKeeper, the wage subsidy for workers.
30 March 2020
The JobKeeper factsheet for employees explains the new payment by the ATO, available from 1 May 2020.
SCV New Zealanders working in Australia may be eligible for a $1,500 per fortnight JobKeeper Wage Subsidy.