Kiwis eligible for new Australian JobKeeper wage subsidy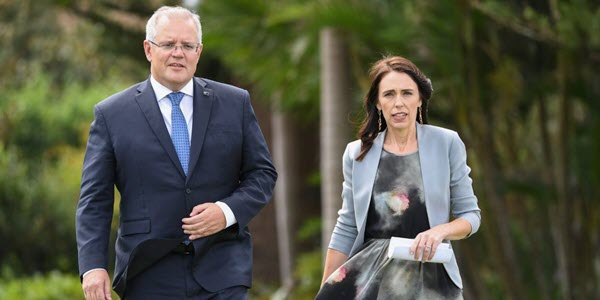 Australia's Prime Minister Scott Morrison has announced a JobKeeker wage subsidy for workers during the Corona Virus crisis. (Photo: Getty)
30 March 2020
Henry Cooke - Stuff
Kiwis at risk of losing jobs in Australia because of coronavirus will be eligible for a new "JobKeeper" wage subsidy scheme worth AUD $1,500 a fortnight. The payment, administered by the ATO, is to assist employers to keep employees "on the books". The scheme is costed to last for up to six months.
Most completely unemployed New Zealanders will remain ineligible for wider help from the Australian welfare system.
Prime Minister Jacinda Ardern said she spoke to Morrison on Monday morning about the status of Kiwis in Australia.
"It's great New Zealanders who work and pay tax in Australia will be covered by their version of the wage subsidy scheme," she said about the development.
Ardern has been pushing for all Kiwis living in Australia to have full access to their welfare system, as Australians living in New Zealand do with New Zealand's.
[Read the full Stuff article].