Jim Chalmers supporting HELP for Kiwis
Federal Labor MP Jim Chamlers speaking in Parliment. (Photo: Australian Parliament)
Oz Kiwi opinion
Federal MP for Rankin Jim Chalmers spoke in Parliament in 2015 on giving young New Zealanders access to HELP loans.
Chalmers' electorate in Logan QLD has a high Kiwi population so he is well aware of the issues that affect them. Oz Kiwi thanks Jim for his support and advocacy.
---
Jim Chalmers supporting HELP for Kiwis
22 November 2015
This morning, I was pleased to speak in support of legislation to give New Zealand kids access to higher education loans from 1 January 2016. Kiwis make a big contribution to our local community and the broader economy, and it's only fair that young people growing up here have access to university in the same way as other kids in their class.
Thanks to Oz Kiwi, Griffith University Logan and National Union of Workers, colleagues like Amanda Rishworth MP and Kim Carr, and my predecessor Craig Emerson for pushing to make this change happen.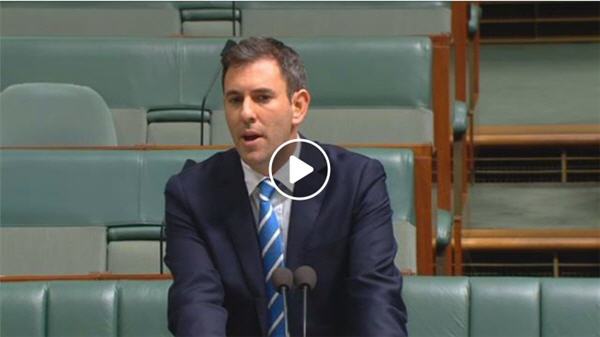 Read Jim Chamlers' Facebook post.