Chris Hipkins meeting with Anthony Albanese in Canberra today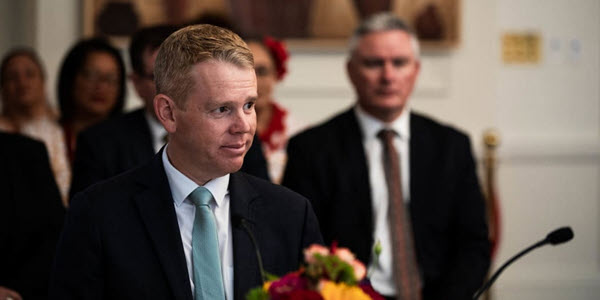 New Zealand Prime Minister Chris Hipkins being sworn in last week. (Photo: RNZ/Samuel Rillstone)
07 February 2023
Radio NZ
Prime Ministers Anthony Albanese and Chris Hipkins will meet in Canberra today. "Prime Minister Albanese was the first international leader I spoke with after becoming Prime Minister. I look forward to continuing our discussion in person on how we can further work together to secure our economies against the global economic challenges." Hipkins said in a statement. He had described their first conversation as "warm" and predicted they would have a good working relationship.
This year also marks 40 years since the start of an economic agreement between New Zealand and Australia, and 80 years since high commissions were established between the two countries.
In July last year, Ardern secured agreement from Albanese to have the rights of New Zealanders living in Australia - including the path to citizenship - reviewed by Anzac Day.
[Read the Radio NZ article].