Citizenship Bill 2018 submissions now published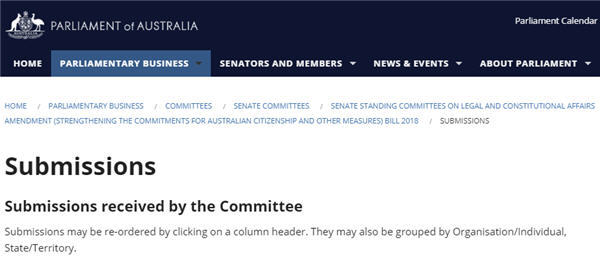 11 May 2018
Submissions on the Australian Citizenship Amendment Bill 2018 have now been published. This Private Members Bill, tabled by Senator Pauline Hanson in February 2018, is very unlikely to pass.
The Senate Committee on Legal and Constitutional Affairs has published 110 submissions, including Oz Kiwi's.
Note: if you requested your name be redacted, or you cannot find your submission, please contact the Committee Secretary.
The Committee also ran an online survey to allow members of the public to express their view on the Bill. The survey results have now been published.
Download the Oz Kiwi Citizenship Amendment Bill 2018 Submission (PDF).