Ardern says situation for Kiwis in Australia 'very urgent'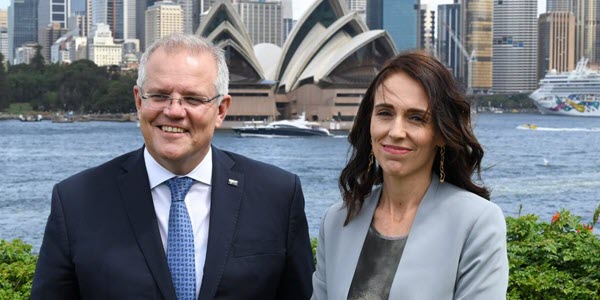 NZ PM Jacinda Ardern to discuss "very urgent" Covid-19 situation for New Zealanders living in Australia with Aust PM Scott Morrison (Photo: James Morgan/Getty).
29 March 2020
Collette Devlin - Stuff
Prime Minister Jacinda Ardern is using social media to monitor the "very urgent" situation for New Zealanders living in Australia during the coronavirus crisis. She plans to make another plea to Australian Prime Minister Scott Morrison this week. The Australian government ignored Ardern's plea last week.
Last week Ardern said she "specifically sought" from Morrison "a short term exemption just for these exceptional circumstances for New Zealanders to be supported". That request had not been acted upon. Foreign Minister Winston Peters had also made a request to Australia.
Read the full Stuff article.