Resident Return Visa travel capacity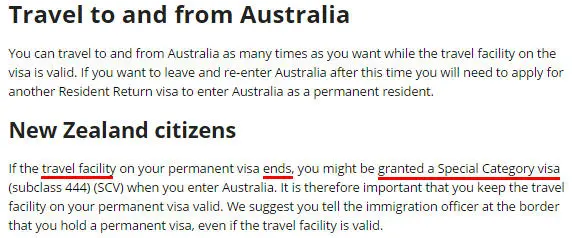 Check the Must Not Arrive After date on your Visa Grant Notice.
02 February 2016
For those fortunate enough to have been granted a Resident Return Visa (RRV), it's important to be aware of the 12-month travel capacity.
Unfortunately, some people have been caught out, resulting in having to re-apply for the RRV, and wait a further 12 months before being able to apply for citizenship.
Being granted a Resident Return Visa (RRV) makes you are a Permanent Resident and allows you to reside in Australia indefinitely. Please be aware that:
RRV has a 12 month travel capacity, valid until the Must Not Arrive After date on your Visa Grant Notice
you can be outside of Australia for a up to 90 days during the 12 months, with some work-related exceptions
you must renew your RRV online if you are travelling overseas after the initial 12 months
it can take up to three months process an RRV application if you've haven't held PR for at least 2 years
If necessary, you can renew your RRV online before re-entering Australia
After being lawfully present in Australia, as a permanent resident, for at least two years you will be granted a five-year travel capacity when renewing your RRV. Note: time spent overseas will not count towards the two years.
Supporting documents
If it is less than two years since you were first granted RRV you will be required to submit certified copies of your supporting documents and a written statement about your ties to Australia.
You will also need to include your New Zealand criminal conviction history if you have not previously provided one (now only valid for six months).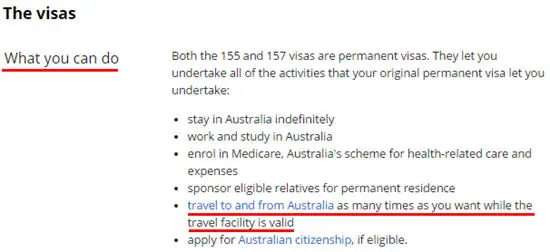 IMPORTANT
New Zealanders re-entering Australia without renewing their RRV will be issued a Special Category Visa. This will delay or prevent them from applying for citizenship. Even if you have a valid travel facility, ask the Immigration official to confirm you hold a permanent visa.
If you become an SCV-holder again, then reapply for RRV.
Related
Renew your Resident Return Visa