Australian Minister pledges stronger relationship with New Zealand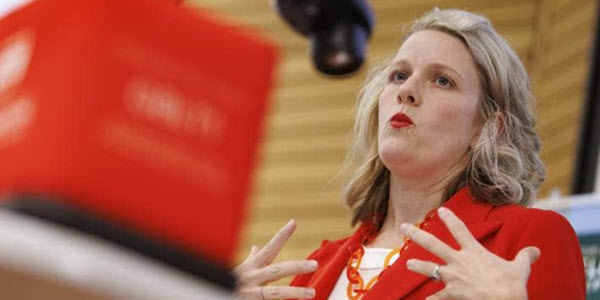 Potential Australian immigration changes - Australian Home Affairs Minister Clare O'Neil in Wellington. (Photo: Robert Kitchin/Stuff)
18 November 2022
Anna Whyte - Stuff
Australia's Home Affairs Minister Clare O'Neil has pledged a stronger relationship with New Zealand, saying her country's laws leave some New Zealanders in a "suspended state of temporariness".
O'Neil delivered a speech at Wellington's Law School, titled, 'Australia and New Zealand: We're not just friends, we're family'. Stuff understands she was also in the country working on potential changes to immigration and on the 501 deportee policy.
"We have a system in Australia where some New Zealanders who happened to be in Australia on certain dates have something close to citizenship rights, and people might arrive five days after a change of policy and live a totally different laws in our country as a consequence," O'Neil said.
O'Neil said Australian PM Anthony Albanese held concerns for the "very large number of people leaving our country who are essentially in a suspended state of temporariness in their existence in Australia".
O'Neil said she was tasked by Albanese to look into those issues and believed she could make significant progress over the next couple of years.
[Read the Stuff article.]