Prime Ministers' press conference in Wellington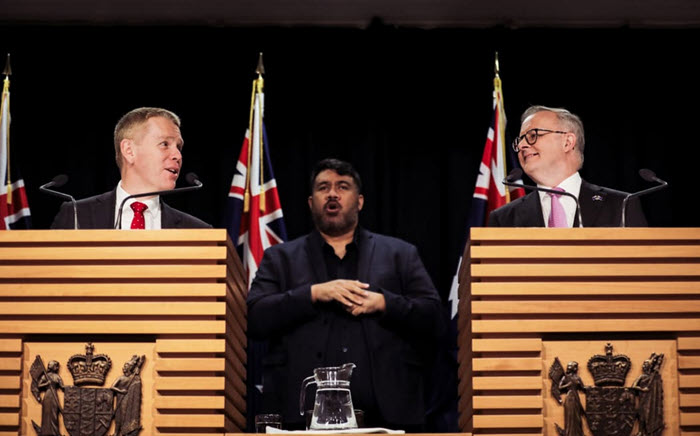 PM Chris Hipkins and Australian PM Anthony Albanese at their press conference in Wellington today. (Photo: RNZ Samuel Rillstone)
26 July 2023
Australian Prime Minister Anthony Albanese made his first official visit to New Zealand since he becoming PM for the annual leaders meeting. It is the third bilateral meeting the two have had since Hipkins became Prime Minister at the beginning of the year.
New Zealand Prime Minister Chris Hipkins said, "The fact that we've met so many times in a short space of time reflects the strength of the trans-Tasman bond."
Albanese praises 'friends and family'
Albanese said it was always great to visit New Zealand and, "feel the friendship, warmth and familiarity between our two nations. We're neighbours, we're friends, we're family - we can take on challenges and opportunities together, our two nations share common values."
"During this visit we are marking important milestones - 80 years of diplomatic relations between our two countries, 50 years of allowing our people to live work and travel on both sides of the Tasman and importantly 40 years of [CER] what is still I think the world's best gold standard trade agreement."
Australian citizenship for New Zealanders
Albanese said he was pleased that it was easier for New Zealanders to become Australian citizens. As of 21 July more than 10,000 had already applied to do so.
The two countries would continue to make it easier to engage in trade, development, investment and innovation.
"Prime Minister Albanese and I committed today to revitalise the joint working group on initiatives to move closer towards seamless travel across the Tasman. We've asked that working group to report back by 30 June next year on additional steps we can take to improve that pathway."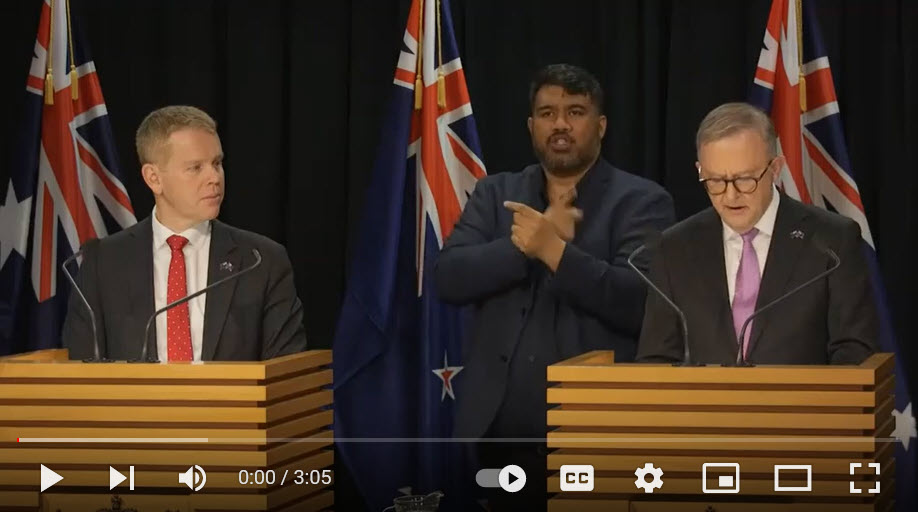 Read the Radio NZ article and watch the full press conference.