Phil Goff explains 2001 changes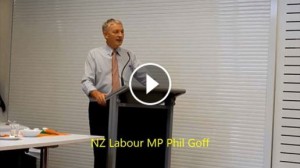 Phil Goff speaking at Oz Kiwi Sydney meeting
25 November 2015
Oz Kiwi meeting in Sydney
We often hear people blaming the Helen Clark Labour Government for the 2001 changes to the Social Security Act (Cth). Having met with Phil Goff, Andrew Little and Chris Seed, the New Zealand High Commissioner in Canberra, and subsequently in Sydney, we can assure you that the 2001 changes were a unilateral decision by the Howard Government.
New Zealand Labour MP Phil Goff explains it himself in this video.
He also discusses the outcomes 0f meetings he and New Zealand Labour Leader Andrew Little attended in Canberra with the Parliamentary Joint Select Committees on Migration, and Foreign Affairs and Trade.
Phil Goff quoted Australian Labor Spokesperson on Immigration Richard Marles (Corio, VIC):
"We [Australia] need to treat Kiwis in Australia the way you [New Zealand] treat Australians in New Zealand".
Phil Goff has long advocated against the damaging Howard Government changes in 2001. In this video from our Sydney meeting Goff refutes the myth that the Clark Government agreed to any of it. He has stated this many times across print media and radio.