Peters challenges Australia on Kiwi teen's detention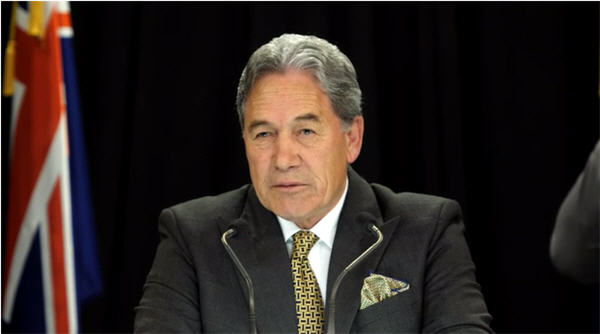 Winston Peters gives a press conference following cabinet meeting. (Photo: NZH)
Oz Kiwi opinion
3 July 2018
Whatever this boy has or has not done is irrelevant.
There is an important principle here - that the right to procedural justice and the rights and protections enshrined in international conventions, not least those relating to the rights of children, apply to all, not merely Australian citizens.
We are glad that the New Zealand Government are continuing to press their Australian counterparts on this matter.
---
Acting PM Winston Peters challenges Australia on Kiwi teen's detention
3 July 2018
Claire Trevett, Deputy political editor, NZ Herald
Acting Prime Minister Winston Peters has challenged the Australian Government to meet the obligations of the UN Convention on the Rights of the Child over the detention of a 17-year-old New Zealander under its deportation policy.
The 17-year-old has been held in a Melbourne immigration detention centre for the past three months and is the first youth detained under hardline migration rules. A decision on his visa status is expected soon.
He is being held under a section of the Migration Act that provides for deportation where someone on a visa is deemed a potential risk to the community. It is against the convention to detain youth alongside adults in adult facilities or to deprive them of contact with family.
Peters said Australia had the sovereign right to decide on domestic issues, but both New Zealand and Australia were signatories to that convention. "This person is a child, or a minor and I'm just reminding the Australians 'you're a signatory, live up to it.'
"They are clearly in breach of it. There's no complication. They know that, we know that." Peters said the Government had already made its displeasure about that case, and the wider deportation policy, clear to the Australian Government.
More than 1,000 people have been deported back to New Zealand under the 2014 policy, prompting New Zealand authorities to set up a special strategy and monitoring to try to prevent re-offending.
Read the full NZ Herald article.