Perth-based NZ family denied NDIS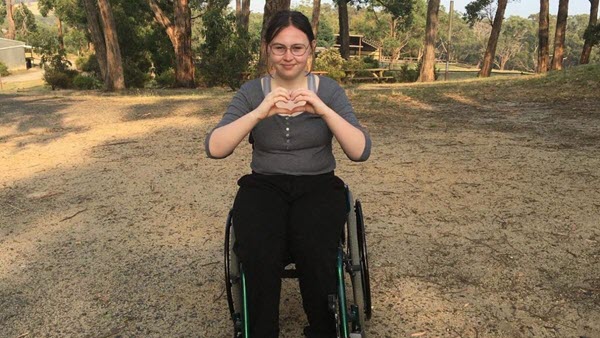 Emma de Tracy Gould was declined NDIS support for a genetic condition that results in multiple joint dislocations. (Photo: Supplied)
10 February 2020
Tim O'Connell - Stuff
In 2010, Emma de Tracy Gould and her family moved from Nelson to Swan Valley, north of Perth. The 17-year-old was later diagnosed with a rare genetic condition resulting in multiple dislocations of her hips and left shoulder.
While Emma was able to attend therapy and doctor's appointments, a majority of the costs must be met by the family. Australia's National Disability Insurance Scheme (NDIS) are restricted to Australian citizens, permanent residents and Protected Special Category Visa-holders (PSCVs).
It is thought 250,000 to 350,000 New Zealanders residing in Australia are denied access to the NDIS, despite being required to pay the NDIS levy.
Advocacy group Oz Kiwi has campaigned for the fair treatment of New Zealanders living in Australia through a fair pathway to citizenship and equitable access to government services. The lack of access to NDIS while having to pay the Medicare levy that funds frustrated many Kiwis and prompted Oz Kiwi to be established.
Spokeswoman Joanne Cox said it had been "incredibly difficult" to get anywhere with the current Australian government and after lobbying since April 2013 had "zero traction on this issue".
Speaking to TVNZ last year, Australia's Social Services Minister Paul Fletcher said the Liberal National Government had no plans to change the eligibility requirements for the NDIS that were put in place by Labor in 2013.
Then-Labor leader Bill Shorten indicated that the party planned to review of New Zealanders' rights in Australia if in power.
Read the full Stuff article.