Oz Kiwi lobbying in Wellington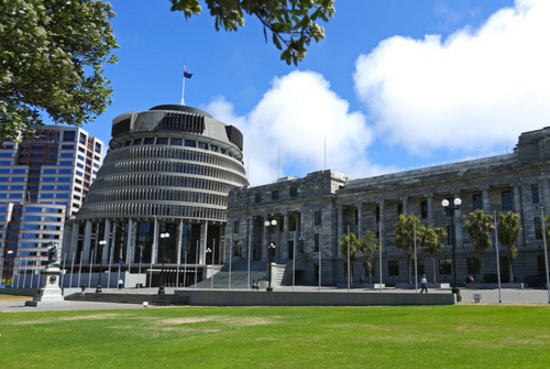 The Beehive and Old Parliament Building, Wellington New Zealand (Photo: J Cox).
Oz Kiwi representatives will be in Wellington on 12 June 2017 for a series of meetings with government officials.
It will certainly be a very busy time for the organisation and its volunteers. These meetings give us a great opportunity to raise the issues that affect New Zealanders in Australia with key decision makers.
However, travelling to attend these meetings does come at a cost and to cover this we need your support.
Our volunteers have to take time off work to for this travel and should not be left further out of pocket with flights, accommodation, and other expenses.
We really appreciate your donations as it allows us to continue working on your behalf and for all Kiwis affected by the 2001 changes and more recent proposed reforms.
Oz Kiwi is run by volunteers and entirely funded by public donations. Please consider donating to help Oz Kiwi continue lobbying on behalf of New Zealanders living in Australia.
Oz Kiwi is grateful for all donations received - they allow our campaign to keep running!