NZers suffering disproportionately in Aus immigration detention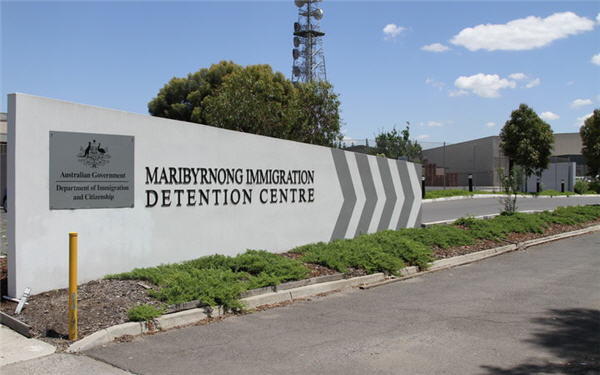 Maribyrnong Immigration detention centre (Photo: DIAC Images via Wikimedia Commons).
25 July 2018
Katie Scotcher - Radio NZ Reporter
An Australian Parliamentary Committee inquiry into immigration detention of New Zealanders has been told they are suffering disproportionately. More New Zealanders than any other nationality are in Australian immigration detention. As of May this year there were 173 New Zealand detainees.
Earlier this year, Australia's Home Affairs Minister Peter Dutton asked the Joint Standing Committee on Migration to inquire and report into appeals by non-residents against deportation. In the final public hearing in Melbourne yesterday, the committee heard from lawyers, victims of crime, and advocacy groups.
Joanne Cox from advocacy group, Oz Kiwi, made a submission to the committee and said New Zealanders who lived in Australia since they were children had faced detention and deportation for crimes committed many years prior.
"Deportation should be reserved for serious offences … for violent offending and for those who pose a danger to others." Ms Cox said, "Fathers were separated from their children who, due to custody orders, could not travel to New Zealand. "Their families pay a very high price for something that is out of their control and often the offending has occurred long before the birth of that child."
Ms Cox said Australian Prime Minister Malcolm Turnbull confirmed earlier this year that New Zealanders had the right to appeal but it appeared Canberra was set on doing away with that.
The Committee also heard submissions in favour of strong detention policies.
Five years ago, Maria Alyward's sister and partner were stabbed to death by a man she said should not have been in Australia. Greg Tucker and Korinne Alyward - who had three children - were murdered in Melbourne in 2013. Maria Alyward told the committee what it was like to care for the orphaned children.
"If you only knew the pain of rocking Ryan to sleep because his parents weren't at his eighth birthday recently, or to have to collect Callum from school every day for the past year because his PTSD and his anxiety is so high he can't concentrate or understand why he needs to listen to adults when an adult killed his Mum and Dad."
The man who killed the couple, Mustafa Kunduraci, is a Turkish immigrant. He was sentenced to 35 years in jail. A migration review tribunal had twice overturned decisions to deport him before he murdered the pair.
Ms Alyward said any immigrant who committed a crime in Australia had to go. "We need to draw a line in the sand and decide that we want the best for Australians and for the people that want to move here. Simply, arrest, sentence and deport - there is no other solution. Without the hard line we are continuing to endanger the lives of Australians."
Read the Radio NZ article.