Kiwis in Australia become eligible for permanent residency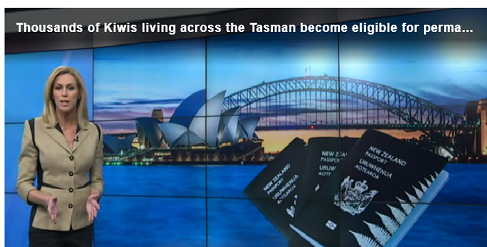 Since 2001 most New Zealanders living in Australia haven't been able to apply for citizenship. (Source: 1 NEWS)
02 July 2016
Along with 60,000 to 70,000 other Kiwis, Erin Heine is one of those who will be able to apply, after crossing the Tasman six years ago.
The new pathway will be available to New Zealander's who were left out in the cold because they arrived after February 2001. But they have to have begun living in Australia on or before 19 February 2016.
The TVNZ video is no longer available.