NZ citizenship deal to 'screen out the poor'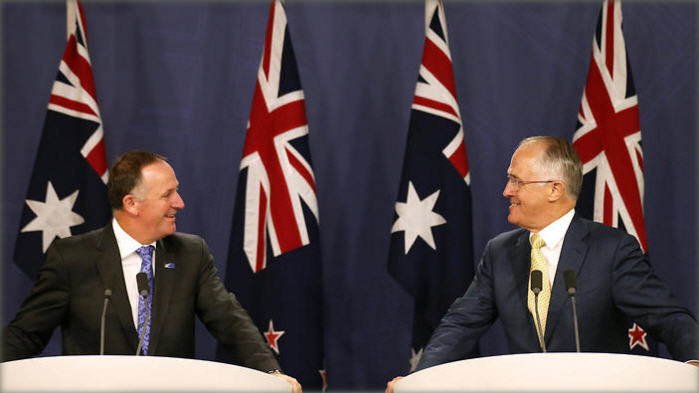 John Key and Malcolm Turnbull in Sydney on Friday.
19 February 2016
SBS News
An New Zealand advocacy group says many low-income earners and stay-at-home mothers will not meet the income threshold announced today as part of a new pathway for New Zealanders to access Australian citizenship.
[Oz Kiwi], an advocacy group for New Zealanders living in Australia says a citizenship deal announced today will discriminate against stay-at-home-mums, low-income earners and the disabled.
The deal was announced today following a meeting between Malcolm Turnbull and New Zealand Prime Minister John Key in Sydney.
The changes will enable those who have resided in Australia for five years or more and during that time earned income in excess of the temporary skills migration income threshold, which is about $54,000 a year.