NDIS will pay for itself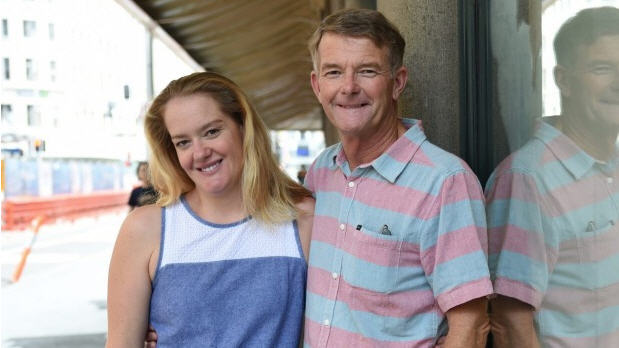 Ron Prince and his daughter Belinda. (Photo supplied)
17 February 2016
"The myth that Australia can't afford the NDIS National Disability Insurance Scheme has been comprehensively busted once again. New modelling estimates that increased workforce participation will be worth up to $7.3 billion a year [in NSW alone] when the NDIS is fully implemented."
Many New Zealanders will be denied access to the National Disability Services (NDIS) scheme despite paying the NDIS levy as part of their taxes. Why? That's a good question.
If you arrived in Australia after 26th February 2001 you reside on a 'non-protected' Special Category Visa (SCV) that allows you to live in Australia indefinitely however offers no pathway to permanent residence or citizenship. The SCV is not a permanent visa, New Zealanders must apply for and be granted a permanent visa in order to become a citizen. No length of time residing on the SCV will grant you PR. In order to access the NDIS you must be either PR or a citizen Kiwi arrivals pre 26th February 2001 are considered 'protected' SCV and thus are likely to be eligible for NDIS. PSCV should seriously consider taking out citizenship as this provides them many benefits, voting, security against policy changes or the impact of such changes on their visa status. The s501 deportation being an extreme example. PM Oz Kiwi to find out how to apply.
We posted recently of the case of seven-year-old Toby of Bensemann, born premature in Sydney in 2008 and diagnosed with autism, highlights the issue. His New Zealand born parents pay the NDIS levy as part of their taxes yet their child is not eligible for support under NDIS when the scheme is rolled out, despite Toby previously receiving intervention under the former disability support services. All SCV Kiwis are in the same situation.
Read the Sydney Morning Herald article.