Andrew Little's pledge to Kiwis wanting Aussie citizenship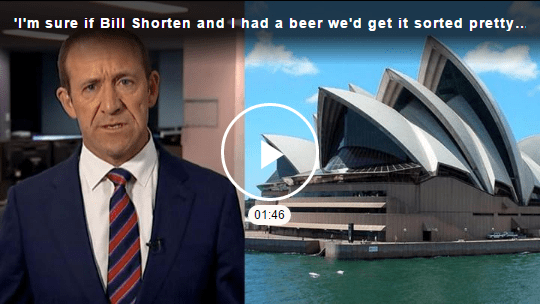 The Australian government last week announced a raft of changes to make getting citizenship even harder.
26 April 2017
Labour leader Andrew Little says he'd make the issue of New Zealanders wanting citizenship in Australia a priority if he became prime minister.
'I'm sure if Bill Shorten and I had a beer we'd get it sorted pretty quickly' - Little makes pledge over Kiwis wanting Aussie citizenship
Last week Australia announced changes to its immigration policy which could affect thousands of New Zealanders living across the Tasman.
Speaking on TVNZ 1's Breakfast today, Mr Little said: "It's disappointing to see this latest announcement… citizenship is even further out of reach for Kiwis that have been living there, many living there for a long time".
The changes require New Zealanders to be permanent residents for four years before being eligible for citizenship, up from one year.
The change could impact up to 60,000 New Zealanders, 1 NEWS revealed last Thursday.
Mr Little says he'd look to "sort" the issue out if both the New Zealand Labour and Australian Labor parties were in power.
"I'm pretty sure if Bill Shorten (Australian Labor Party leader) and I had a beer at Kirribilli House (secondary official residence of the Prime Minister of Australia) we'd get it sorted out pretty smartly," he said.
Read the [TVNZ article].