NZ PM Bill English welcomes Australian citizenship pathway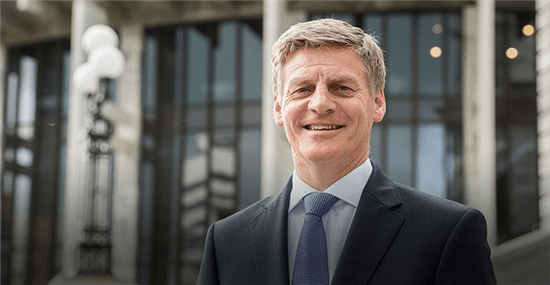 New Zealand Prime Minister Bill English. (Photo: National Party)
Update
1 July 2023
The New Zealand Stream 189 Visa was closed to new applications in Oct 2022 and closed permenantly as of 1 July 2023. New Zealanders residing as Special Category Visa-holders can now apply directly for Austrlian citizenship.
---
01 July 2017
Prime Minister Bill English is welcoming the launch of a new pathway.
for New Zealanders to gain citizenship in Australia, which starts tomorrow.
New Zealanders who arrived in Australia between 26 February 2001 and 19 February 2016 will now be eligible for permanent residence, then citizenship, if they meet certain criteria.
"Many hard-working Kiwis have made Australia their home, and in doing so have been making a significant contribution to Australia's society," Mr English says.
"I am pleased that the Australian government recognises the value of this contribution and has delivered on its commitment to make it easier for eligible New Zealanders to apply for citizenship.
"Applying for Australian citizenship does not mean losing New Zealand citizenship. It simply means they can enjoy the same rights and entitlements as other Australians.
"The pathway provides eligible Kiwis the chance to regularise their status in Australia and help ensure their partners and children can play a full part in Australian life.
"Not all New Zealanders living in Australia will be eligible for the pathway and our government remains committed to discussing issues faced by those New Zealanders on non-protected special category visas," Mr English says.
Notes for editors
The pathway to citizenship was announced by Prime Minister Malcolm Turnbull on 19 February 2016 at the annual New Zealand-Australia leaders' meeting.
It will allow New Zealanders who arrived in Australia between 26 February 2001 and 19 February 2016 to apply for permanent residence, then citizenship after one year, if they:
hold a Special Category (subclass 444) visa (automatically issued to all New Zealanders on arrival, unless they have applied for a permanent visa);
have been usually resident in Australia for a continuous period of five years immediately prior to application, and have commenced that period of usual residence on or before 19 February 2016;
have a taxable income at or above an income threshold for each income year in the five years prior to lodging an application (unless claiming an exemption); the income threshold is currently set at A$53,900;
meet mandatory health, character and national security checks; and
lodge a visa application and pay the relevant visa application charges.
Applications for permanent residence will cost A$3,670 for a primary applicant, A$1,835 for an adult dependent, and $A920 for a child dependent. At the time of lodgement, only 20 per cent of the total visa application charge needs to be paid. The remaining 80 per cent must be paid before grant.
More than half of New Zealanders who arrived between 26 February 2001 and 19 February 2016 in Australia and have been resident for over five years will be eligible for citizenship through the pathway.
Read the media release from PM Bill English.