Dual citizenship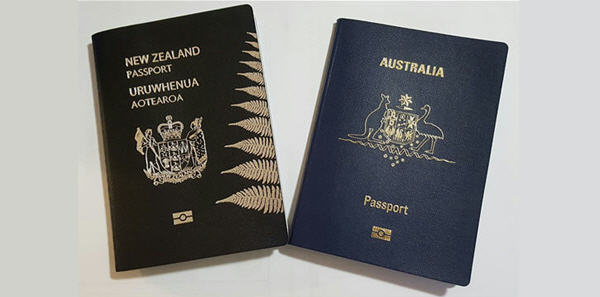 New Zealand and Australian passports (Photo supplied).
New Zealand citizens who are granted Australian citizenship automatically become dual citizens. You do not need to apply for dual citizenship or renounce your New Zealand citizenship if taking out Australian citizenship.
As an Australian citizen you must depart and enter Australia on an Australian passport. Once outside Australia you can travel on your New Zealand passport.
Related