Feedback on controversial citizenship changes to be kept secret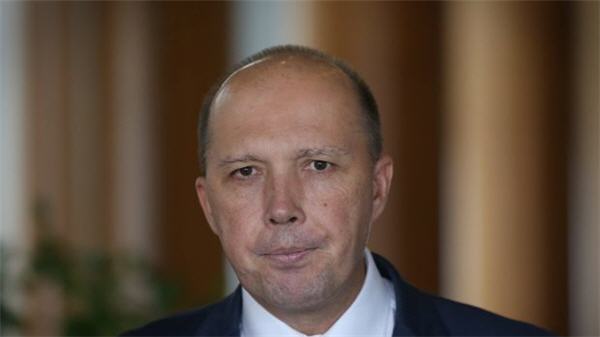 It is a Bill that suits the times we're living in," Immigration Minister Peter Dutton said. (Photo: Andrew Meares)
12 June 2017
Michael Koziol
The Turnbull government will keep secret the public's feedback on its proposed changes to the Australian citizenship test, in a marked departure from normal processes, as the controversial bill goes before Parliament this week.
The immigration department confirmed it will not publish submissions to the consultation process designed to inform the final version of its revamped citizenship regime - particularly the introduction of an Australian values test.
Tough new citizenship hurdles introduced by the Turnbull government will test applicants language skills, analyse their criminal history and require four years of permanent residency.
Open for the six weeks until June 1, the consultation was supposed to help the government define "Australian values" and to word a new pledge of allegiance to Australia. "We are looking for views," Prime Minister Malcolm Turnbull said in April.
But the department will not air those views publicly, citing confidentiality, nor confirm the volume of feedback received. "Submissions were provided in confidence and were not for publication by the department," a spokesperson said in a statement.
However, several organisations that made submissions told Fairfax Media they did not request the department keep their recommendations private.
The Refugee Council, Federation of Ethnic Communities Councils and the Liverpool Migrant Resource Centre have all published their submissions - critical of the government's proposal - on their websites.
Immigration Minister Peter Dutton on Sunday confirmed a bill to enact the major changes - including a four-year wait before permanent residents can attain citizenship, and tougher English language requirements for aspiring citizens - will be introduced to Parliament this week.
The new regime would allow him, as minister, to revoke the citizenship of migrants suspected of gaining citizenship fraudulently - by lying on the test, for example. It will also require minors to pass a "good character" test to gain citizenship, in a move designed to target young migrant criminals.
"It is a bill that suits the times we're living in and the government is very serious about making sure that people who pledge their allegiance to our country abide by our laws and our values," Mr Dutton said on Sunday.
The citizenship reform package, the second in three years, has attracted the ire of migrant groups and some in Labor's Left faction, who have voiced concerns about unfairly strict English testing and disenfranchising permanent residents for four years.
Labor reserved its position on Sunday, with citizenship spokesman Tony Burke promising to "deal responsibly with any sensible proposal" from the government. Mr Dutton also indicated he was willing to negotiate with the Senate crossbench.
The decision against publishing the public's feedback defies routine practice for government consultations, whereby public submissions are usually published online unless they contain sensitive or defamatory material.
For example, submissions to a consultation on the powers of telecommunications carriers, announced on Friday, will be made public, as will those to current consultations on the NDIS code of conduct, Australia's productivity performance, Indigenous businesses, and the energy efficiency of fan units sold in Australia.
Asher Hirsch of the Refugee Council of Australia said it was vital the citizenship consultation process was transparent and open.
"All too often, the immigration department refuses to release vital information about its policies to the public," he said. "This must not become another secret decision made behind closed doors.
"Unless submissions are stated as confidential, they should be made public to allow the Australian community to judge for itself the harms that these proposed changes will cause."
Read the Sydney Morning Herald article.