Centrelink entitlements for permanent residents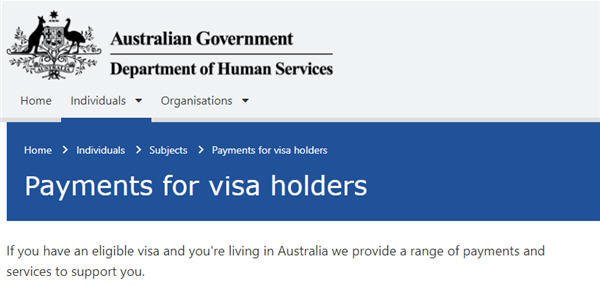 Migrants granted a permanent visa must reside for 2 to 4 years to be eligible for most Centrelink benefits.
Non-protected SCV New Zealanders are eligible to claim some payments from Centrelink. However, for most Centrelink payments you must be a permanent resident and serve a waiting period.
Migrants granted a permanent visa are required to reside in Australia for a stand down period, the Newly Arrived Residents Waiting Period (NARWP), to be eligible for most Centrelink benefits. There may be some exemptions from the waiting period in certain circumstances.
If your permanent visa was granted on or before 31 December 2018, the waiting period is two years. Anyone granted a permanent visa from 1 January 2019 must reside four years for to qualify for working-age benefits, and 1 to 2 years for other payments.
When serving the NARWP, New Zealand citizens can count any period of time spent in Australia:
prior to 26 February 2001; or
after being granted a permanent visa; or
a combination of the two.
For example, if you were granted a Resident Return Visa in 2018, and had lived in Australia for 18 months in the 1990's, you would be eligible for Centrelink payments after six months.
If you entered Australia on a diplomatic passport, your period(s) of residence do not count towards the NARWP.
The NARWP does not apply to Protected Special Category Visa-holders, even if they leave Australia and return again.
Find out more
Find out more information about prior periods of residence for returning residents, and saving provisions for New Zealand citizens who have already served all or part of the NARWP prior to 26 February 2001.
After serving thes NARWP
Before applying for a benefit or payment with a NARWP, phone Centrelink International Services on 131 673, select option 2, to confirm you are an Australian resident for Centrelink purposes.
Your local Centrelink office may decline your application and insist you serve the entire NARWP on your permanent visa. Even if you can prove you lived in Australia before 26 February 2001, and have recently completed the remainder of the NARWP on your permanent visa.
What to do if your application is declined
If your application for a benefit or payment is declined request:
the application be sent for review
a staff member certify a photocopy of your travel records, proving you have served the NARWP, and return the original to you.
A review can take several weeks. If the review results in the same outcome, consider lodging an appeal with the Administrative Appeals Tribunal (ATT).
A successful review or appeal should see you paid arrears from the date the application for the benefit or payment was first lodged with Centrelink.
Keep records when contacting Centrelink
It is very important when dealing with Centrelink that you keep a record, including:
details of the conversations
the staff member's first name and staff number
the date and time
a reference number.
This will assist you if you choose to appeal a decision or lodge a complaint with Centrelink.
Related
New Zealand citizens claiming payments in Australia
Your options for Australian citizenship