Better Be Home Soon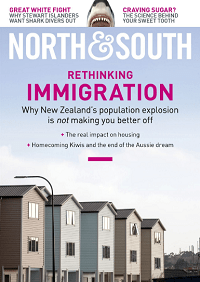 North & South magazine, August 2016.
23 August 2016
Close to 17,000 New Zealanders, living in Australia, packed their bags in the past year and came home.
Journalist Ricky French has an article, "Better be Home Soon", in the September 2016 edition of North & South magazine. French currently resides in Melbourne and has an Australian Father and New Zealand Mother, an Australian passport and New Zealand student loan debt. He is uniquely qualified to write about Trans-Tasman relations, he gets branded a Kiwi when in Australia and an Aussie when in New Zealand.
[Download a PDF file of the full North & South article].