The Australian Labor Party will form government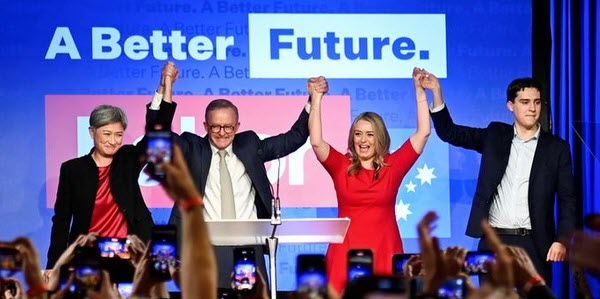 The Australian Labor Party will form government. Pictured on election night are Senator Penny Wong, Prime Minister in-waiting Anthony Albanese, his partner Jodie Haydon and son Nathan Albanese. Photo: Jami Joy, Reuters
Anthony Albanese and the Australian Labor Party (ALP) will form government and will likely have an outright majority of seats in the House of Representatives.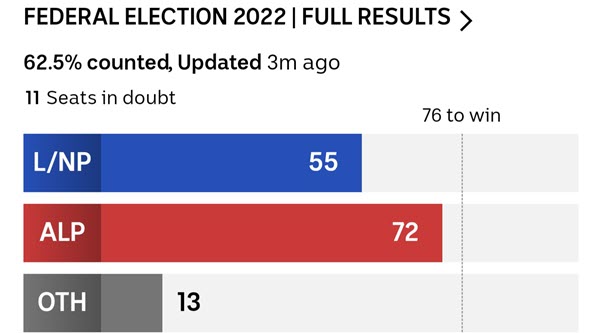 Federal election 2022 results: ALP hold 72 seats, 11 seats in doubt.
This is an encouraging result and we look forward to working with the Australian Labor Party and Australian Greens on the reforms that New Zealanders living in Australia need. Primarily we will work on a fairer pathway to citizenship.
Oz Kiwi plans to head to Canberra once Parliament resumes after the June winter break. We will keep you posted.
View updated election results on the ABC News Australian Federal Election 2022 live results.
Related
Australian Labor support citizenship for all New Zealanders
Australian Greens policy to grant New Zealanders PR upon arrival