Australia set to change immigration rules for Kiwis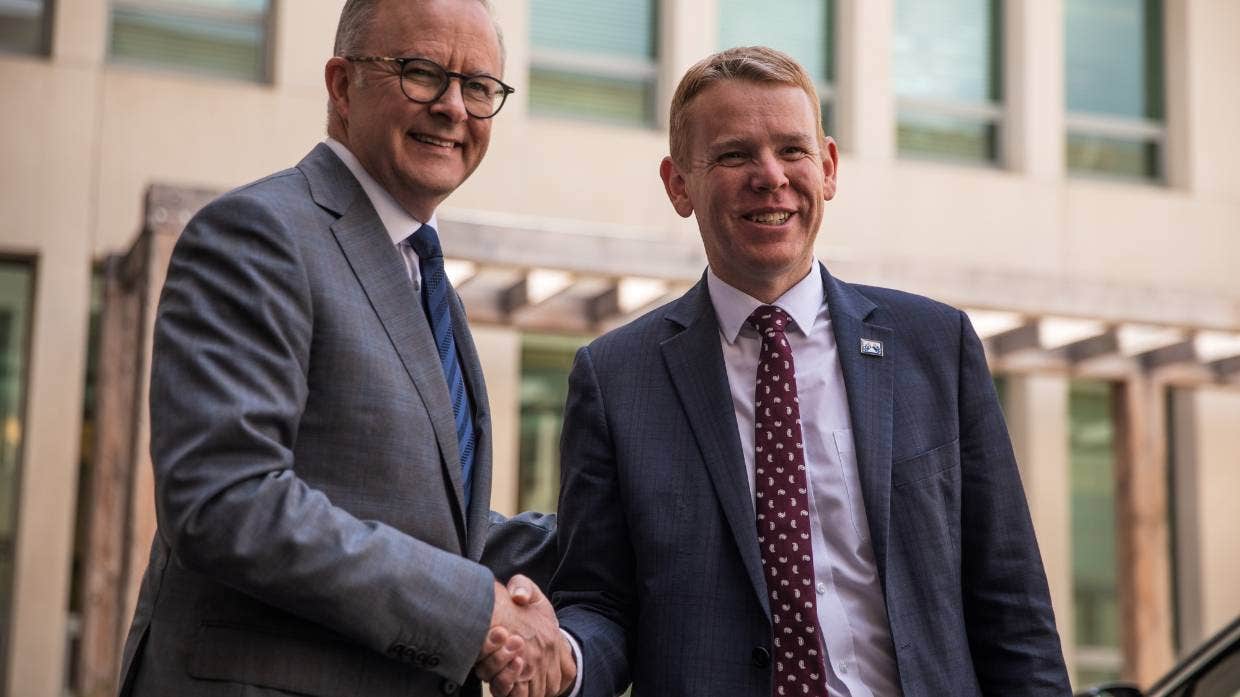 Australian Prime Minister Anthony Albanese and New Zealand Prime Minister Chris Hipkins meet in Canberra in February. Photo: Stuff.
21 April 2023
Thomas Manch - Stuff
Australia appears set to change its immigration rules for some half a million Kiwis living across the Tasman.
Prime Minister Chris Hipkins is headed to Australia to meet Australian Prime Minister Anthony Albanese and mark some major anniversaries in the trans-Tasman relationship, in advance of Anzac Day.
But there's another major development Hipkins appears hopeful to celebrate: the creation of a "pathway" for New Zealanders to gain citizenship in Australia.
Albanese promised then-prime minister Jacinda Ardern in July 2022 that his new government would announce such a change by Anzac Day 2023. The shift was deemed a major policy win for Ardern within Albanese's broader "reset" of the Australia-New Zealand relationship.
Hipkins earlier this week told TVNZ he hoped "a reasonably significant announcement" about "pathways" for New Zealanders living and working in Australia would be a feature of his trip.
Read the full Stuff article.