Australia drops plans to charge Kiwis more for tertiary education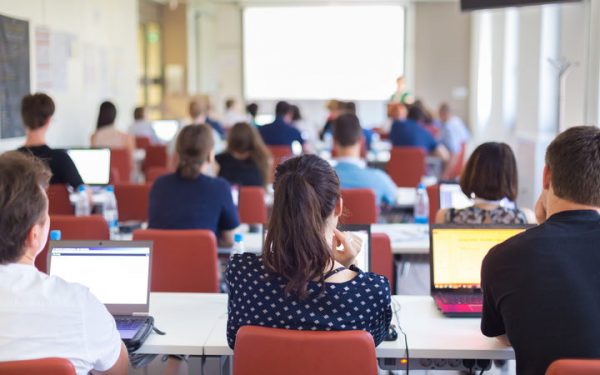 New Zealanders studying at Australian universities won't see a big fee rise, but still face issues over student loans. (Photo: 123RF)
19 December 2017
Radio New Zealand
The Australian government has dropped its plans to make New Zealanders studying at Australian universities pay higher fees.
The government had proposed legislation which would have removed access to government subsidised fees for New Zealanders and permanent residents.
But without the support of many Australian MPs, the government did not have the votes in the senate to pass the bill and has scrapped the legislation.
Australia will still go ahead with some reforms that were part of its higher-education reforms, but none that required legislation, such as student fee increases, and changes for New Zealanders and permanent residents.
Lobby group Oz Kiwi says it is pleased by the backdown, but adds there are many other concerns for its members.
Deputy chairperson Joanne Cox said they were taking the government's backdown on higher fees as a win.
"Obviously the access to higher education is very important for young New Zealanders, so this is a good thing that they're not being penalised."
Listen: 'New Zealanders shouldn't be punished in this way' - Joanne Cox
But she said there were other issues for New Zealanders living across the Tasman that still needed to be addressed, such as a lack of access to student loans, and the inability to access Australia's national disability insurance scheme - which is similar to ACC - because they were not citizens or permanent residents.
She said many of the issues for New Zealanders in Australia stem from the decision by the John Howard-led government in 2001 to change the visa status for Kiwis from what was effectively a permanent resident on arrival to a temporary resident on a 'special category visa', which had no pathway to citizenship itself.
Ms Cox said Oz Kiwi was not getting far on these issues with the current coalition government, which was unlikely to roll back any of the Howard reforms.
"We've met with some backbenchers and some of the lower rank members of the coalition government, but we don't get any traction with any ministers or any senior members of the government."
She said there was a general lack of awareness - and even apathy - from New Zealanders in Australia about the issues, and Oz Kiwi was working hard on educating them on changes with visas and access to education.
"It is an ever-changing playing field out there. These things just come along, and they announce that things will change. And even with the student loan issue - which has been a major issue over the calendar year - has left a whole cohort of New Zealanders who live in Australia with their teenage children about to finish high school, not knowing if their child will be able to access a student loan to go to university."
She said many families were considering returning to New Zealand so their children could afford to access higher education.
"There are many families in that situation, families who have considered returning to New Zealand because their children need to go to university and they can't afford to pay their fees up front."
More than 10,000 Kiwis are currently studying at tertiary institutions in Australia.
Read the Radio NZ article