Australia using alternative legal way to detain NZers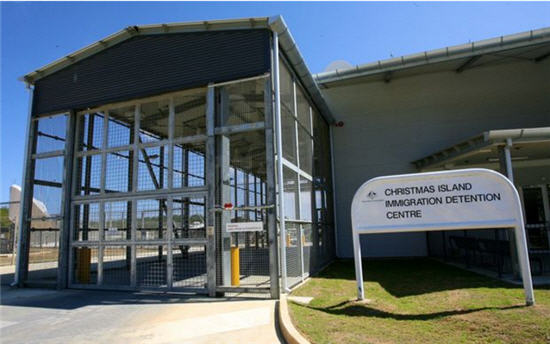 Christmas Island Detention Centre Photo: Wikicommons
16 August 2016
Another legal avenue used by Australia to indefinitely detain New Zealanders has come to light.
Phil Pennington - Radio NZ
A 37-year-old father of five has spoken from Christmas Island of being held there despite a court granting him bail on domestic violence charges five months ago.
That was overruled and his visa revoked under Section 116 of Australia's Immigration Law.
Section 501 is much more commonly used in detainees' cases, pegged to a criminal conviction or character grounds.
"I went to remand," said the Brisbane mining industry worker who RNZ has agreed not to name. "I got bailed on the 15th of April. In the eyes of the court they deemed me safe enough to enter the community. That night Immigration Border Force came in and cancelled my visa, saying that I'm a risk to the community.
"I haven't been found guilty on any charges. Whatever happened to the burden of proof? Whereas the prosecution's job is to prove me guilty, Immigration have already determined I am already guilty."
The man said he had no previous convictions in either Australia or New Zealand, which he left 11 years ago, and would contest the charges with his wife's backing.
In a separate but similar Section 116 case, a New Zealand citizen charged with manslaughter was granted bail by the Queensland Supreme Court, but was detained anyway.
His lawyer, Terry Fisher, challenged that to the Administrative Appeals Tribunal and won.
However, Mr Fisher said the window to appeal for a review under Section 116 was open for only nine days, after which it was a much harder fight on a point of law to get a visa back.
"In all situations where cancellation under s.116 is considered, there is a very low threshold for the [Immigration] Minister to find that there is a risk to the safety of a member of the Australian community," he wrote on his website.
"The mere fact that our client had been granted bail implied that he does not pose such a risk. His bail application was carefully deliberated by a Queensland Supreme Court."
Mr Fisher said the over-ruling of bail raised questions about the power of the minister and his officials.
The Christmas Island detainee is representing himself trying to get his visa back, saying he'd spent too much on lawyers already - $20,000.
"I'm having to learn all I can to represent myself," he said.
He said the New Zealand High Commission gave him a list of lawyers' numbers, but would not help him try to find one to take the case pro bono.
He was having trouble getting the High Commission to provide a letter he could take to the federal court to show he could not get the Commission's help to get a lawyer, so that the court might help, he said.
He said he had legal aid on the criminal charges which would next be heard via videolink with a mainland Australian court on the 19 August.
Read the Radio NZ article.