ALP acknowledges New Zealanders in Australia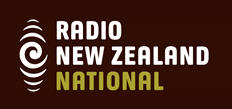 31 July 2015
Radio NZ
A Radio New Zealand audio from July 2015 where then Liberal Treasurer Joe Hockey talks about his Kiwi Grandmother and looking at the financial implications of making positive changes for Kiwis living in Australia.
This was a precursor to the new pathway announced on 19th February this year, expected to be available from 1 July 2017, enabling some New Zealanders to apply for permanent residence, if they meet certain eligibility criteria.
Michelle Rowland, Australia's Labor Party MP for Greenway in NSW, is also interviewed. Here she discusses the ALP promise for a better deal for New Zealanders living in Australia if Labor forms the next government. This was just after the ALP adopted a policy in their National Policy Platform that there should be consideration given to allow New Zealanders a pathway to permanent residency.
Listen to the Radio NZ interview.