New Zelanders in Australia celebrate citizenship changes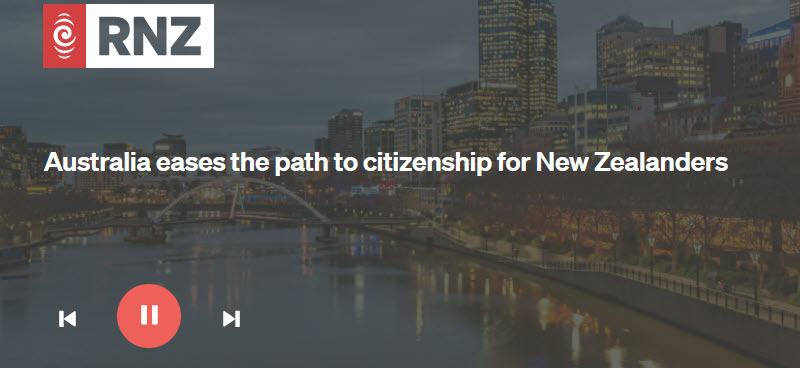 Radio NZ interviewed Oz Kiwi's Chair about the new direct citizenship pathway.
24 April 2023
From Morning Report - Radio New Zealand
New Zealanders living in Australia are celebrating the citizenship changes announced by Prime Minister Anthony Albanese.
Oz Kiwi has been campaigning for more than a decade to have the laws changed, allowing New Zealanders a fairer path to residency.
Corin Dann spoke to its chairperson, Joanne Cox, and she started by saying it was a special day for New Zealanders in Australia.
Listen to the interview
Read the Radio New Zealand article.